We can give you 1001 reasons why you should hire us, but some of our clients can tell you better!
Best DJ ever! Karriem did an awesome job! He had everyone from 2 - 82 up and dancing the entire night. He did a great job as the emcee as well. Karriem made our wedding a night to remember. He was super professional, super fun and made my ceremony and reception a super memorable event. Also, set our wedding alive by providing us with an excellent music selection and a very lively light show presentation!
- Alisha Fields
Our DJ was wonderful, he kept the crowd involved and everyone was happy with his sound choices. He made sure to play the songs we specifically wanted at the right times. I would defiantly recommend him
- Cheyenne de la Croix
DJ Karriem set our wedding alive by providing us with an excellent music selection and a very lively light show presentation!
- Andrea Elliott
DJ Karriem made the party! He was super helpful and accommodating with our music mash up. He sent samples and made sure that we were happy every step of the way. He was the best and I would definitely request him again for future events. THANK YOU!
- Regina Gonzalez
Karriem was absolutely the best DJ I've worked with over the years. He took my provided playlist and expanded upon it for a terrific 4-hour presentation. He was very accommodating when I needed to stop his presentation so I could perform my "emceeing" duties. Thanks for this chance to compliment Karriem on a job well done. Bob Hollis
- Bob Hollis
Karriem called me before the wedding and we put together the reception playlist as well as the cocktail hour and dinner hour playlist. The music for the ceremony was PERFECT! Before the wedding my Mom told me she would only be dancing from her seat because she's old and can't hang like she used to, well she was on the dance floor the entire night! We had such a blast! I told my husband we should have another wedding! Our first dance went great and even with the last minute changes to our group bridal party dance, Karriem helped us figure it out and it ran smoothly! We really had an amazing time!
- Kathleena Girling
Karriem was BEYOND amazing! We could not have asked for a better DJ to do our wedding. He had people in the dance floor going all night long! I highly recommend Karriem as a DJ.
- Janica Buhay
HE WAS AWESOME!!!!!!
- Girdhari Ramlall
Coach was an absolute pleasure to work with! He had everyone dancing up a storm and laughing. We would love to party with him in the future! Highly highly recommend! :)
- Corinne McEvilly
Our D.j was awesome! He definitely knows how to get the job done and fulfilled our desires. He is a pleasant person to work with. Karriem was our perfect DJ. He knows how to fix problems quick and was always concerned about our comfort. The crowd loved him, he did a great job.
- Theasha Bryan
He was everything we could have hoped for and everyone said after the wedding that they loved his music selection. I was also extremely please that he was able to find some of the more obscure music choices we requested. Also, we loved the fact that he didn't "steal the spotlight" as I've seen other DJ's do in the past. He deserves every bit of credit possible.
- Skie Rocco
Our DJ, Karriem, was outstanding. He responded to every email promptly, he played an excellent array of music, he engaged our guests, and was attentive to the bride and groom. We would highly recommend him.
- Jamie Lemieux
Karriem was great at my wedding on 11/4/15. He had my guest dancing all night and made sure he accommodated all my guest (genre, age).
- Kandyce Gunning
Karriem was a great DJ. We picked him last minute because our original DJ had to cancel. He was super accommodating and arranged everything on such short notice. He was a great speaker and made us feel special.
- Megan Patnaude
Went way beyond what he had to do
- Joe Savarese
Very professional, patient and understanding.
- Kellyn Jeremy
Karriem was great! Played all the songs that we wanted and had all of the guests dancing the whole night
- Cara Cerreta
Karriem was absolutely AMAZING at our wedding!!! He not only went above and beyond for us when we had issues at our venue before the wedding started, but he adhered to all of our prior requests as far as music goes AND checked in with us frequent enough throughout the reception to see if we made any changes to our schedule of events, all while keeping the party going full speed!! Professional, Personable, and Perfectionist is how I would describe Karriem. Our famlly and friends are still talking about the music from our wedding!!! My sister will be getting married next June 2017 and has already stated that she will be booking with the Pros so that Karriem can DJ her reception, so that speaks for itself.
- Belinda Davis
There is no words to describe his performance he was great 
He was great
- Madelline & Nelson
I could not have asked for anyone better! Thank you for making my day amazing!
- Jennifer Nahabedian
DJ Coach K (Karriem) was amazing!! Could not recommend a better DJ to anyone. He was very professional and personable. I changed my mind quite a few times about songs and orders they were played in (lol) and he was so patient and nice the entire time. I want to have another event just so we can hire him again!!
- Nicole Battee
I would recommend your DJs in general, but especially would recommend Karriem, specifically. My wife and I could not have been happier with him. He brought an outstanding energy that really contributed to the the experience for everyone. Our guests were dancing all night and had a great time. Keep up the good work.
- Peter Bard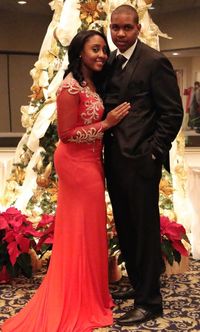 December 13, 2013. We were graced with the stylish and talented DJ Karriem Smith. He was a partial MC for our church banquet and played all the tunes we needed. With great music selection, professional equipment, and expertise our night was truly one to remember. We will definitely be calling Him back I'm the future. 
- Sheniece W. from Faith In Action Deliverance Ministries. Bronx, NY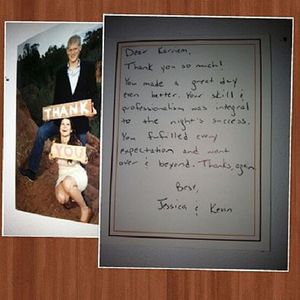 Dear Karriem,

Thank You so much! You made a great day even better. Your Skill & Professionalism was integral to the night's success. You Fulfilled every expectation and went above & beyond. Thanks Again!

Best,
Jessica & Kevin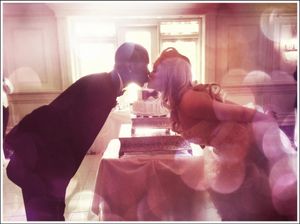 DJ Coach K really did an astounding job at my wedding, he really rocked the house! He was with me every step of the way and was very patient and kind.

K. Sledge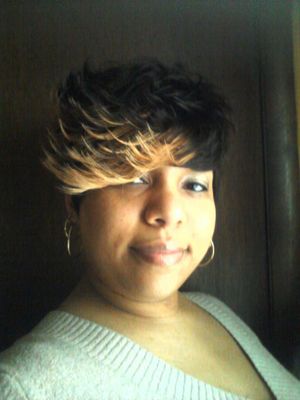 Karriem,

I wanted to thank you for a job well done at my mom's Surprise 60th Birthday Party! You were very easy to work with and accommodated every music request from "Louie, Louie" by The Kingsmen 1963 to "Whip My Hair" by Willow Smith 2010, which you executed FLAWLESSLY! Our guests had a great time and the memories will be cherished for a life time. I can't express my pleasure enough! Anyone who is considering you for a DJ needs to know that they'll end up with an invaluable partner in planning their special event! Thank you again and again!

Stacey M.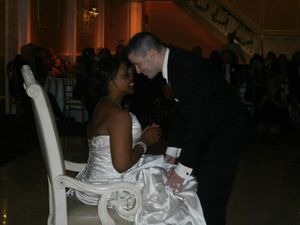 Hey Karriem,

Ian and I both just wanted to say thank you for making our wedding a memorable experience. Every song that was played from the very beginning when the guests arrived to the very last song of the night was fantastic. You gave us variety and kept the energy up throughout the entire night! You guys also played every song that we asked for and made them fit. Also I wanted to say thank you for always keeping the lines of communication open especially with us being in two different states. I never felt as if I wasn't in good hands and we really appreciate all your hard work and professional attitude. Also Ian and I absolutely loved the video. You guys went above and beyond anything we could have expected and we are truly grateful for everything! I would recommend you guys to anyone hands down!!!

Tiffany & Ian T.