Video & Written
 We can give you 1001 reasons why you should hire us, but some of our clients can tell you better!
Wedding
Tiffany & Ian T.
Hey Karriem,

Ian and I both just wanted to say thank you for making our wedding a memorable experience. Every song that was played from the very beginning when the guests arrived to the very last song of the night was fantastic. You gave us variety and kept the energy up throughout the entire night! You guys also played every song that we asked for and made them fit. Also I wanted to say thank you for always keeping the lines of communication open especially with us being in two different states. I never felt as if I wasn't in good hands and we really appreciate all your hard work and professional attitude. Also Ian and I absolutely loved the video. You guys went above and beyond anything we could have expected and we are truly grateful for everything! I would recommend you guys to anyone hands down!!!

Tiffany & Ian T.
Church Banquet
Sheniece W. from Faith In Action Deliverance Ministries. Bronx, NY
December 13, 2013. We were graced with the stylish and talented DJ Karriem Smith. He was a partial MC for our church banquet and played all the tunes we needed. With great music selection, professional equipment, and expertise our night was truly one to remember. We will definitely be calling Him back I'm the future.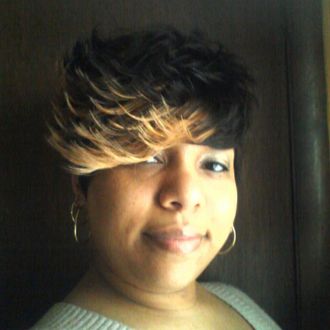 Birthday Party
Stacey M.
Karriem,

I wanted to thank you for a job well done at my mom's Surprise 60th Birthday Party! You were very easy to work with and accommodated every music request from "Louie, Louie" by The Kingsmen 1963 to "Whip My Hair" by Willow Smith 2010, which you executed FLAWLESSLY! Our guests had a great time and the memories will be cherished for a life time. I can't express my pleasure enough! Anyone who is considering you for a DJ needs to know that they'll end up with an invaluable partner in planning their special event! Thank you again and again!
Wedding
K. Sledge
DJ Coach K really did an astounding job at my wedding, he really rocked the house! He was with me every step of the way and was very patient and kind.