"

It's not my hobby or my career, but my way of life!"
— DJ Coach K
He's Karriem Smith, better known to the world as The Mix Monster DJ Coach K! 
Who brings quite an impressive resume to the table, which includes, The Official New York DJ for 7-Eleven, The American Wedding Group's 2014 & 2017 NY Wedding DJ of the year, 2013 World Famous Supreme Team Battle of the DJ's Champion & Hercules 2012 It's My Turn DJ Champion 
DJ Coach K's motto is "Rock the world, eat, sleep and repeat!" Where he has literally rocked the world from NY to AC to Las Vegas to South Korea, you can say DJ Coach K has been there and done that as a DJ, MC & Radio Host! He has went from driving his parents crazy in the beginning of his journey to doing basic house parties to headlining the #1 club in America to opening for hip hop legends MC Rob Base & DJ E-Z Rock,   Comedy legends such as Arsenio Hall & Gary Owens, Music legends The Stylistics and Air Supply, plus had the Honor of taking his talents to the city of brotherly love to DJ for Carson Wentz AO1 Foundation and his teammates from the Super Bowl Champion Philadelphia Eagles and performing in the very same venues that the Rat Pack and Elvis Presley once headlined! 
This Charismatic DJ from the Bronx, NY has been spinning since age 13, where his interest was sparked from the movie "Beat Street." He saw it as a way to become a part of parties, instead of him holding up the wall, because of being a shy kid with his two left feet! Yet that idea flourished into a career that has lasted over 3 decades, bringing joy to every generation from Toddler to Great Grand Parents and still going strong to this day. 
The Mix Monster is known for his NEVER FEAR THE MIXER mentality, where he spins everything from opera, top40, house, dance, hip hop, reggae, golden oldies, Motown, etc. 
DJ Coach K is well respected by his peers in the DJ Industry for being a well rounded DJ, who's dedication, creativity, business savvy and being known as one of the hardest working DJ you'd ever meet stands out among the masses of DJ's. 
Using everything from Turntables, keyboards, reel 2 reels, Cassette tapes, CDJ's, Consoles and whatever he can get his hands on to make sure that his crowds always have an AWESOME experience to remember for ages to come at any event where he is the DJ! For he states, I don't get paid for the equipment I use, I get paid to ROCK THE HOUSE! So if it's Serato, Virtual DJ, Traktor, Vinyl, or if I have to beat a drum, my audience will get their MONEY worth 100%!" 
Today, DJ Coach K serves as Co-Founder/Head DJ of Dust'n Dreamz Off Entertainment along with childhood and business partner Friend Terrance Howard. Where they employ DJ's, Photographers, etc and providing the soundtrack to the precious memories of their clients. D.D.O Entertainment is their baby, which they birthed in 2011 and grown to become a leading entertainment in the Tri-State Area. 
During the past three decades, DJ Coach K has not only watched the DJ industry change in so many ways, but he has embraced the major changes to the point that you can say, "The Mix Monster didn't make it a hobby or a career, nor a religion, he made being a DJ a way of life for himself!"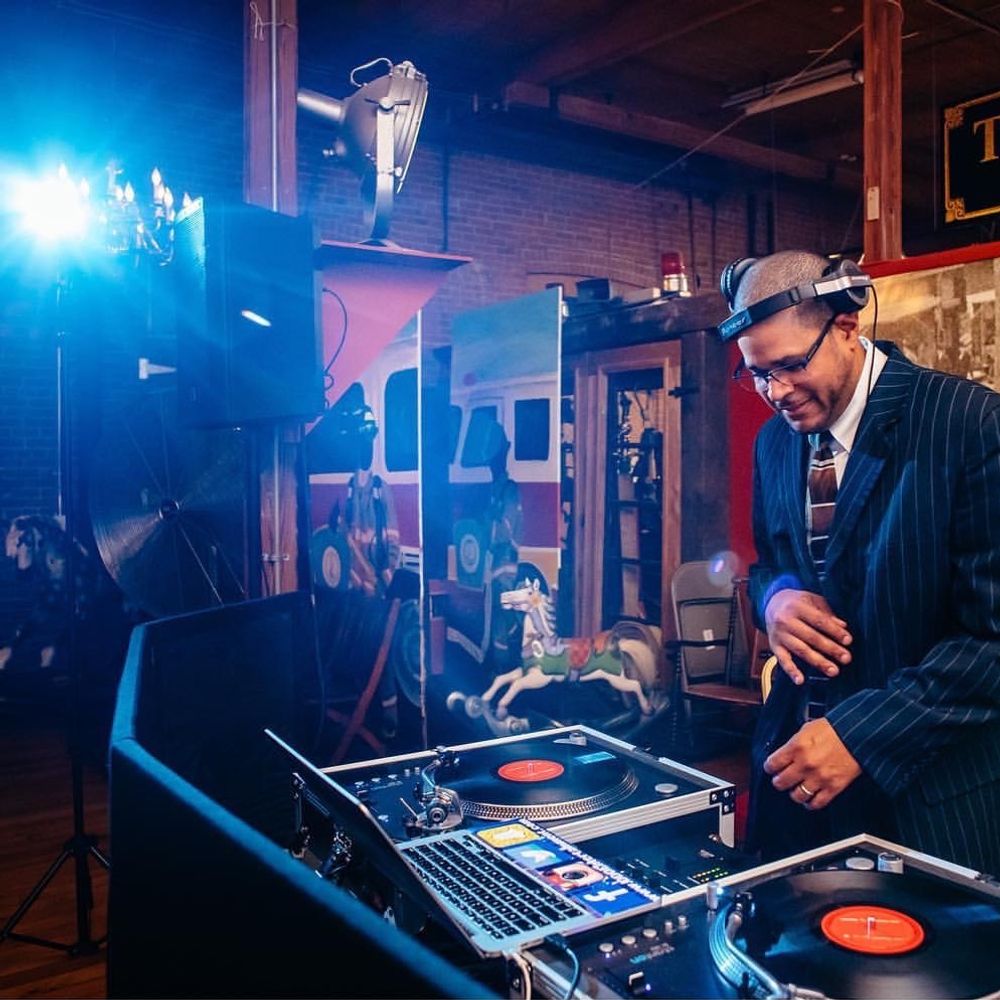 Awards & Accomplishments
Over 34 years of experience as a DJ
Carson Wentz AO1 Foundation Inaugural Charity Softball Game 2018 and 2019 featuring the Super Bowl Champion Philadelphia Eagles 
Whole Foods Awards Celebration 2018
AWG 2014 & 2017 New York DJ of the Year
DJ For the AWG company's holiday party 2014
Resident DJ for Mt. Airy Casinos & Hollywood Casinos 2015- 2017
DJ'd after Parties at Mt. Airy Casino for The Stylistics, Air Supply, Arsenio Hall & Gary Owen
Top Requested Wedding DJ for The Pros Wedding Company in NYC 2014, 2016 & 2017 (Top 2 Since 2014)
2012 Hercules "It's My Turn" DJ Champion & World Famous Supreme Team Battle of the DJ's Champion 2013
DJ's International Bikini Team Competition June 2015, October 2016 & February 2017
Headline DJ for Mobile beat 17 closing party (Hot Tamale Party)
Opened for IHeart Radio (DJ Prostyle) 2016 & DJ Fergie (EDM Producer) 2017, "The inventor of scratching" DJ Grand Wizzard Theodore 2012 NYC & MC Rob Base in Las Vegas Feb. 2013
Tabbed 3 years in a row to DJ parties for DJ Conventions, 2 for DJ Expo (2012, 2014) and  for MobileBeat (2013)
Won DJ Championships on Turntables & DJ Controller